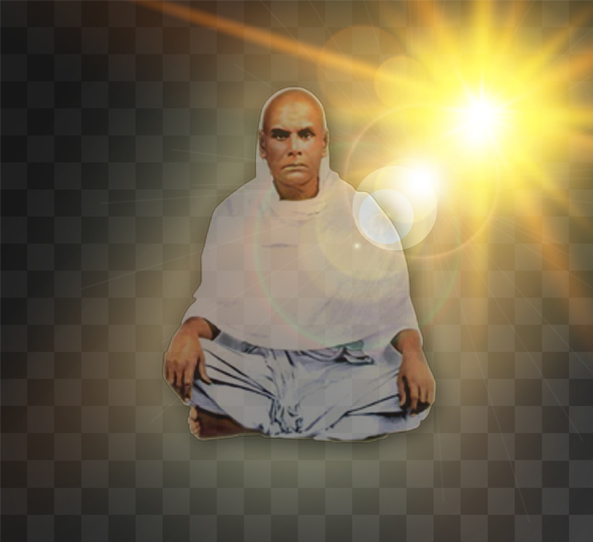 Dr.P.K.Sabu is a retired Professor of Geology, College of Engineering, Trivandrum, Govt. of Kerala. He has authored a popular science book 'Nanotechnology' in Malayalam. Dr.Sabu is involved in publishing numerous articles on Narayana Guru and translating the 'Psychology of Darsanamala', an elaborate commentary on 'Darsanamala' (Narayana Guru's philosophical work in Sanskrit by Guru Nitya Chaitanya Yati), based on lectures given in University of California.
The man who has been taught by the Holy Spirit will be a seer rather than a scholar. The difference is that the scholar sees and the seer sees through; and that is a mighty difference indeed - Aiden Wilson Tozer.

There is no doubt that Prof. Ramachandra Guha occupies a prominent place in the field of Literature. His books on History, Cricket and Environment are well-received by the readers and are discussed and valued all over India and abroad. He has written a series of books based on the life-history of Mahatma Gandhi. The book is divided into different stages in Indian history. 'India After Gandhi' (published in 2007), 'Gandhi Before India'- the first volume of Gandhi's life-history (published in 2013), the second volume titled 'Gandhi: The Years that Changed the World' (1914-18) are those books. In all these books, he has made references to Sree Narayana Guru. Let us look at what he says in the first series 'India After Gandhi'. He referred to Guru as "the legendary leader of the Toddy Tappers community known as Ezhavas."

This despicable reference had invited a lot of ire and criticism at that time itself. It was a hot topic of discussion in the media and definitely might have come to the notice of Prof. Guha himself. The Guru is a venerable person as a Rishi, a Yogi and a Universal Preceptor. The impropriety of presenting such a person in a despicable manner invited the rancour of many a reader. But, Prof. Guha did not stop with this. He repeated the same mistake in his third series "Gandhi-the Years After". He goes like this; "Born in the lowly caste of Toddy Tappers known as Ezhavas, Narayana Guru had started a social movement to remove caste altogether." (page 212) and "Gandhi visited Sree Narayana Guru-the great Ezhava reformer also during his visit to Travancore." ( page 226).

He himself has given us enough evidence to prove that his interpretation of Guru and His teachings are solely based on his accumulation of superficial facts. He spilled the beans in his interview with Shajahan Matampatt on the occasion of Kerala Literature Festival held in Calicut in January 2019.The topic of discussion was "Gandhi-Before and After". (The written format of this conversation can be traced to the Feb. 2019 volume of the Malayalam magazine 'Pachakuthira' (Grasshopper).

In this conversation, he was kind enough to raise the status of the Guru, a little higher. He says, though the Guru started his activities as an Ezhava reformer, he was able to come out of that also. To substantiate his statement, he made a comparison with Dr.Ambedkar also. He also explained why he was not able to analyse thoroughly the activities of the Guru. When Shajahan confronted him with the fact that Malayalees protested vehemently against his reference to the Guru as 'Ezhava reformer', he said; "There is no doubt that Guru is a modern social reformer in India. Let me say, it is unfortunate that we do not have a reliable reference book in English to know more about Guru. The Malayalees never bothered to write anything about the Guru in English. They themselves are responsible for belittling the Guru thus. People like me, do not have any books to read about the Guru and know about Him."

Prof. Guha lives in Bangalore. After reading the facts given below, the readers can decide whether they should take the statements like the assessment of Guru as an Ezhava reformer and Guha's justification that we do not have any reliable English books to read and know more about the Guru, at face value.