Resource Archiving Model (RAM)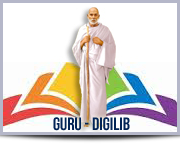 This article describes a Resource Archiving Model (RAM) through digitization initiative of all the important, rare, endangered & precious collection of printed or hand-written works on Narayana Guru, who brought in the greatest social reforms in Kerala for a world of EQUALITY and ONENESS.

LOKAM welcomes voluntary support for the cause.
It observes the subjects area covered by the collections, significances and why they need to be digitized and shared in the public domain. It explains the proposed model of resource archiving through digitization in details, where by the scattered collections of the works on Narayana Guru would be identified, retrieved from the various locations, transported to the digitization centre, digitized and uploaded onto the Internet for the general public, academic community, institutions or organizations for easy access.

It is a fact that there are scores of age-old books, manuscripts, photographs, newspapers, magazines and pamphlets related to Narayana Guru on the verge of extinction. Many people are in possession of these valuable resources.

There are lot of magazines like Vivekodayam, Dharmam, etc. published during the time of Guru and later years which are true records of that era. Unfortunately, many are not available in print now. Many of these invaluable treasures are getting worn-out, torn or moth-eaten due to the negligence and will vanish soon, unless we take a serious stand in preserving them. It is high time that we contemplate on safeguarding these precious works for the benefit of the generations to come.

Digitization is the process of taking traditional resources that are in the form of books and papers and converting them to the electronic form where they can be stored and manipulated by a computer.

The mission of the Narayana Guru Digital Library (GURU-DIGILIB) is to locate, digitize, preserve, collect and make accessible the accumulated wisdom of the great sage Narayana Guru, without distinction as to script, language, religion, nationality, or other physical condition.

Libraries and archives that serve the academic community and general public have a critical role and responsibility to preserve the scholarly records available at their disposal. Needless to say, what these institutions do (or fail to do) will have an impact on future generations. Converting and preserving scholarly materials are generally seen as the way forward for providing access and preserving the cultural heritage.

We need to pay attention in digitization projects that focus on unique, rare and endangered collections as a cost-efficient way to give scholars all over the world access to rich resources and to preserve those valuable print materials that are deteriorating.

The key advantages of digitization are:

1. Limitless life span of digitally preserved material.

2. Digital materials can be sorted, transmitted and retrieved easily and quickly.

3. Access to electronic information is cheaper than its print counterpart when all the files are stored in an electronic warehouse with compatible facilities and equipment.

4. Digital texts can be linked, thus made interactive; besides, it enhances the retrieval of more information.

5. Secure heritage for future generations.

In the light of the above mentioned advantages, it is natural today to find more information being digitized and uploaded onto the Internet or Compact-Disc Read Only Memory (CD-ROM) in order to be made instantaneously accessible to a virtual audience.

This Resource Archiving Model (RAM) would cover a joint effort, engagement and initiative by various organizations/institutions, activities by volunteers and support from the Government in the form of grants and providing help from the various digital library initiatives in the country like the Digital Library of India (DLI), Indian National Digital Library in Engineering Sciences and Technology (INDEST) set-up by The Ministry of Human Resource Development (MHRD), etc.

The RAM may operate locally, regionally, nationally, or internationally with the collective functioning of all the above mentioned entities. The resources archived may be age-old books, manuscripts, photographs, newspapers, magazines and pamphlets related to Narayana Guru.

The subjects covered under the RAM for digital archiving are broadly classified as given below:

A. Magazines and Publications on Guru and his teachings like Vivekodayam, Dharmam, etc.

B. Rare books on Guru which is out of print.

C. Books on Guru and related topics which authors or their heirs are willing to offer for digitization.

D. Exemplary works of Guru Disciples and Devotees.

E. Important documents like constitutions of important organisations, minutes and proceedings of historical meetings, memorandums etc.

F. Important memoirs and commentaries.

G. Souvenirs of Sivagiri Mutt, SNDP Yogam and other prominent Sree Narayana Organisations published on important historical occasions like Jubilees (with due permission).

H. PhD thesis and research works on Narayana Guru (from scholars who are willing to donate).

The shift from ownership to access began the revolution towards the virtual availability which we see today in electronic documents. Nowadays, the access of free information available via the World Wide Web has changed the concept of turning the pages of a book with paper pages.

The challenge here is to transmit even the most delicate and vulnerable hard copy texts to a legible and readable digital form. The so called 'digitization revolution' is moving ahead and we need to undertake the proposed model in order to scan and digitize the numerous invaluable works on Narayana Guru, available with lone individuals to library holdings that will bring the digitized version into the GURU-DIGILIB database for open public use. Partnership and strategy are keys to making this ownership-to-access transition work effectively. Strategic approaches can be applied on these collections to achieve result. The proposed model of digitization (RAM) has the following approaches:

1. A main centre would be set up probably in Kerala, where Narayana Guru prominently lived, under the supervision of a responsible non-governmental organization (NGO) with the responsibilities of drafting the policy thrust; work plan; mobilizing; creating awareness and collecting all scattered materials around the globe. This would help in collecting all the works without missing any copy.

2. The NGO would organize a network of curators, archives and librarians through recruiting/internship and provide training and financial aid for the procurement of necessary materials for the project.

3. The Centre would organize the selection and digitize the materials through scanning, and filming to create a digital format for easy access.

4. A digital library web portal (GURU-DIGILIB) would be created using the help of a Software Development company, whereby it could be exported to CD-ROM and hosted on the Internet for the benefits of scholars and general public.

5. A token fee would be charged by the NGO for accessing the collections all over the world in order to sustain the project.

6. A provision for adopting books for a certain period of time with a fee would be provided as another method for generating revenue for the project operations.

This model approach (RAM) can be put together under the supervision of an independent non-governmental organization with clear statements of goals and objectives of achieving this task. The NGO can therefore socialite resources and capital to carry out the activities to a logical conclusion and generate report for evaluation and sustainability. Various Sree Narayana Organizations/Institutions across the globe can also serve as the centre point to aid in the fund raising activities of the project and assist with any personnel and technical knowhow.

Digitization is a complex process with many crucial dependencies between different stages over time. In view of these and other unmentioned imperatives, manuscripts digitization initiative is therefore suggested with title: NARAYANA GURU DIGITAL LIBRARY (GURU-DIGILIB) to be funded by interested government agencies and non-governmental organizations. It is an opportunity for all stakeholders to participate in this sacred venture and contribute positively to the development and digitization of these rare materials on Narayana Guru for the benefits of the present and future generations.