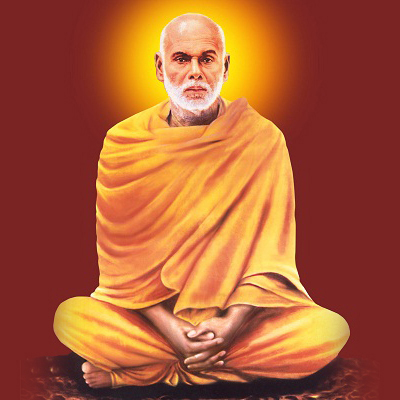 About the Author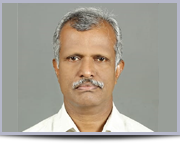 Sri. P. R. Sreekumar is a long time associate of the Narayana Gurukula movement, spending several years in the service of Guru Nitya assisting with the creation of Malayalam books and articles. He worked at the Kerala University of Fisheries and Ocean Studies in Kochi and lives in Kochi, India. His prime interest is in the wisdom teachings of Guru Narayana and study of the notable people who came in contact with the Great Sage.
OVERVIEW
There are numerous academic researches as well as other scholarly studies performed in the past and still being carried out on Sreenarayana Guru and Guru related subjects in Malayalam, English and other languages. There are many books written by this time on the subject. Some of the books were published even during the Guru's lifetime. After the Guru's period, because of the abundance of works published under this section, the term 'Sreenarayana Sahithyam' (Sreenarayana Literature) itself got a place as a branch of Malayalam Literature. This is a continuously growing branch of Malayalam literature now. Recently, we do see a boost in the growth of this branch of Malayalam literature at the behest of the government through various initiatives. After Mahatma Gandhi, there may not be such a growth seen for a branch of literature surrounding an individual in the whole of India.

The available list of D.Lits and PhDs (3 D.Lits and 52 PhDs as on June 2021) awarded by various Universities for the scholarly research studies on Sreenarayana Guru's life, works & vision and also on the Guru & allied fields is presented here. The PhDs are on different subjects like Philosophy, Sociology, History, Political Science, Malayalam, Hindi, Sanskrit, Tamil, Russian etc. It is known that still there are several contributions towards this subject to be traced out. It is requested to contact the author of this article by anyone who has lead on more information. Sri. P. R. Sreekumar can be contacted through Phone: 9288137485 or email-id: appukkily@gmail.com
D.Lit.
TITLE: Le Facteur Personnel Dans Le Process Educatif (French) D.Lit. Personal Factor in Education.
Name of Researcher: Dr. P. Natarajan (Nataraja Guru)
University: Sorborne University, Paris (1932).


TITLE: Effect of Sreenarayana Guru in Malayalam Literature.
Name of Researcher: Dr. Vellayani Arjunan
University: Aligarh Muslim University (2016).


TITLE: The Philosophy of Sri Narayana Guru.
Name of Researcher: Dr. P. K. Sasidharan Nair
University: Madhura Kamaraj University (1983).
Publishing Details: Published as a book "The Philosophy Of Sri Narayana Guru" by the Publication Division of Madhura Kamaraj University.




Ph.Ds On Sree Narayana Guru's Life, Works & Vision
TITLE: One caste, one religion and one God for man : A study of Sree Narayana Guru (1854-1928) of Kerala, India.
Name of Researcher: Dr V. T. Samuel.
Guide: Dr. Bhabagrahi Misra.
University: Hartford Seminary Foundation, Hartfor, Connecticut, USA (1973).
Publishing Details: Published as a book "One caste, one religion and one God for man : A study of Sree Narayana Guru" by Sterling Publishers Pvt Ltd., New Delhi in 1977.
Print Book Link: WorldCat


TITLE: The Philosophy Of Sree Narayana Guru.
Name of Researcher: Dr. Omana S.
Guide: Saratchandran K.
University: University of Kerala (1979).
Publishing Details: Published by Narayana Gurukulam, Varkala in English as "The Philosophy Of Sree Narayana Guru" and in Malayalam as "Sree Narayana Guru: Jeevithavum Darshanavum".


TITLE: The Impact of Sree Narayana Guru On Malayalam Literature.
Name of Researcher: Dr. Prasobhan K.
Guide: Dr. T. Bhaskaran.
University: University of Kerala (1979).
Publishing Details: Published by Kerala Bhasha Institute as "Sree Narayana Guruvinte Svadheenam Malayala Kavithayil".
Thesis Link: Shodhganga@INFLIBNET


TITLE: Sree Narayana Guru - A Social Educator.
Name of Researcher: Dr. Jerald J. Perera.
Guide: Vedamani Manuel.
University: University of Kerala (1981).


TITLE: Sri Sankara And Sree Narayana Guru - A Comparative Study Of Their Philosophy.
Name of Researcher: Dr. B. Karunakaran.
Guide: Dr. R. Karunakaran.
University: University of Kerala (1983).


TITLE: The Social Philosophy Of Sree Narayana Guru.
Name of Researcher: Dr. M. Sukumaran.
Guide: Dr. Sarathchandran.
University: University of Kerala (1987).


TITLE: Sree Narayana Guruvinte Kavitha: Sahithyaparavum Daarshanikavumaaya Oru Padanam (Malayalam).
Name of Researcher: Dr. A. Padmanabha Kurup.
Guide: Dr. Chathanath Achuthanunni.
University: University of Calicut (1987).
Publishing Details: Published by Mathrubhumi Books as "Sree Narayana Guruvinte Sahithyavum Darshanavum".


TITLE: Sthothras Of Sree Narayana Guru - A Study.
Name of Researcher: Dr. Geethalakshmy C. S. (Geetha Suraj).
Guide: Dr. K. Prasobhan.
University: University of Kerala (1995).
Publishing Details: Published as "Sree Narayana Guruvinte Sthothra Krithikal".
Thesis Link: Shodhganga@INFLIBNET


TITLE: Advaita Philosophy And Religion Of Sree Narayana Guru With Special Reference To Darsanamala.
Name of Researcher: Dr. P. Sheela.
Guide: Dr. R. Karunakaran .
University: University of Kerala (1995).


TITLE: A Comparative Study Of The Philosophical And Devotional Aspects In The Poetical Works Of Thulasidasa And Sree Narayana Guru (Hindi).
Name of Researcher: Dr. Mahilamony J.
Guide: Vellayani Arjunan.
University: University of Kerala (1999).


TITLE: Sree Narayana Guru And The Evolution Of Modern Kerala Society.
Name of Researcher: Dr. Sasidharan T. R.
Guide: Ramachandran Nair S.
University: Sree Sankaracharya University of Sanskrit (2000).


TITLE: Rationalistic Elements In The Works Of Kabir And Sree Narayana Guru.
Name of Researcher: Dr. Chandran V.
Guide: Suresh N.
University: University of Kerala (2001).


TITLE: Philosophy Of Advaita With Special Reference To The Atmospadesa Satakam Of Sree Narayana Guru.
Name of Researcher: Dr. C. S. Radhika.
Guide: Dr. M. Sukumaran.
University: University of Kerala (2002).
Publishing Details: Published as a book in the same name by Soori Books, TVM.


TITLE: Social Philosphy of Sree Narayana Guru.
Name of Researcher: Dr. Kaariyappa D. B.
Guide: Siddhasharma B. P.
University: Karnatak University (2004).


TITLE: Religious Philosophy Of Sree Narayana Guru.
Name of Researcher: Dr. Baby Sujatha V. M.
Guide: Dr. Narayana Das V. C.
University: University of Calicut (2004).


TITLE: The Advaita Theory Of Maya Perspectives Of Sree Narayana Guru And Immanuel Kant.
Name of Researcher: Dr. P. C. Beenakumari.
Guide: Dr. A. S. Narayana Pillai.
University: University of Kerala (2004).


TITLE: The Mother (Janani) Concept In Sree Narayana Guru's Philosophy.
Name of Researcher: Dr. K. V. Thara.
Guide: Karunakaran R.
University: University of Kerala (2005).


TITLE: The Relevance Of Ideologies Of Sant Kabir And Sree Narayana Guru In The Present Indian Setup (in Hindi).
Name of Researcher: Dr. E. R. Santha.
Guide: Dr. Shajahan.
University: Cochin University of Science and Technology (1994).
Publishing Details: Published as a book "Sant Kabir And Sree Narayana Guru" by Kurukshetra Prakasan, Kochi (in Hindi).


TITLE: Devotional Literature In Malayalam : A Study Based On The Works Of Ezhuthachan And Sree Narayana Guru.
Name of Researcher: Dr. Lekha K. R.
Guide: Kurian K. C.
University: Mahatma Gandhi University (2008).
Thesis Link: Shodhganga@INFLIBNET


TITLE: Sree Narayana Guru's Perspective On Education And Its Relevance In The Emerging Society.
Name of Researcher: Dr. Surajbabu P. V.
Guide: Jacob P. J.
University: Mahatma Gandhi University (2011).
Thesis Link: Shodhganga@INFLIBNET


TITLE: The Religious And Ethical Concepts In The Philosophy Of Sree Narayana Guru.
Name of Researcher: Dr. Priya Nair V.
Guide: Dr. S. Omana.
University: University of Kerala (2012).
Thesis Link: Shodhganga@INFLIBNET


TITLE: Ramalinga Adikalar Mattrum Sree Narayana Guru Samugak Thavunagal... (Tamil)
Name of Researcher: Dr. Rajendran P.
Guide: Sugumaran M.
University: Madhurai Kamaraj Univeristy (2012).


TITLE: Philosophical Visions In The Poems Of Sree Narayana Guru And Sri Aurobindo.
Name of Researcher: Dr. Indu B.
Guide: Ramanathan P. V.
University: Amrita Viswavidyapeetham (2015).
Thesis Link: Shodhganga@INFLIBNET


TITLE: The Influence Of Saivism In Sree Narayana Guru's Thought.
Name of Researcher: Dr. T. S. Latha.
Guide: Dr. D. Nesy.
University: University of Kerala (2015).


TITLE: Sree Narayana Guru And His Muse.
Name of Researcher: Dr. G. Pushpangathan.
Guide: Dr. B. Karunakaran.
University: University of Kerala (2005).


TITLE: Sree Narayana Vijayamahakavye Gurudevasiddhantanam Samavesh (Sanskrit).
Name of Researcher: Dr. S. Jayamole.
Guide: Dr. Unnikrishanan Cherthala.
University: Mahatma Gandhi University (2018).


TITLE: Influence Of Upanishads On The Works Of Sree Narayana Guru.
Name of Researcher: Dr. P. K. Rajendran Nair.
Guide: Dr. K. Maheswaran Nair.
University: University of Kerala (2009).


TITLE: Sree Narayana Guru And Evolution Of Modern Kerala Society.
Name of Researcher: Dr. Tholoor Sasidharan.
Guide: Dr. Ramachandran Nair.
University: Sree Sankaracharya University of Sanskrit (2001).
Thesis Link: Shodhganga@INFLIBNET


TITLE: Gurudeva Krithikalile Tantrasvadheenam (Sanskrit).
Name of Researcher: Dr. T. S. Vijayan (Karumathra Vijayan Tantri).
Guide: Dr. P. Indira.
University: Central Sanskrit University, Puranattukara Campus (2011).
Publishing Details: Published as "Gurudeva Krithikalile Tantra Bhaavam" by Gurupadam, Karumatra, Iringalakkuda.


TITLE: Gurudeva Krithikalile Bhakti Prabhaavam (Sanskrit).
Name of Researcher: Dr. O. V. Shibu .
Guide: Dr. R. Prathibha.
University: Central Sanskrit University, Puranattukara Campus.


TITLE: Gurudeva Krithikalile Moolya Shikshanam (Sanskrit).
Name of Researcher: Dr. K. Viswam Gopal.
Guide: Dr. K. K. Harshakumar.
University: Central Sanskrit University, Puranattukara Campus.


TITLE: Gurudevanum Boudhadarshanavum - Oru Taratamya Padanam.
Name of Researcher: Dr. M. V. Vivek.
Guide: Dr. R. Prathibha.
University: Central Sanskrit University, Puranattukara Campus (2021).


TITLE: Darsanamala - Oru Vimarshanathmaka Padhanam (Sanskrit).
Name of Researcher: Dr. B. Arunkumar.
Guide: Dr. K. K. Harshakumar.
University: Central Sanskrit University, Puranattukara Campus (2018).


TITLE: Jeevacharithravum Jeevacharithra Novelum Malayalathil - A Special Study On Sree Narayana Guru's Life (Malayalam).
Name of Researcher: Dr. K. Sajina.
Guide: Dr. V. Reeja.
University: Kannur University (2016).


TITLE: Humanitarian Sentiments In The Literary Works Of Sree Narayana Guru And Count Leo Tolstoy (Russian).
Name of Researcher: Dr. Pushpalatha.
Guide: Dr. V. Narendran .
University: University of Kerala (2018).


TITLE: Philosophy Of Sree Narayana Guru And Sri Chattampy Swamikal - A Comparative Study.
Name of Researcher: Dr. B. Anjaly.
Guide: Dr. P. Chidambaran.
University: Sree Sankaracharya University of Sanskrit (2012).


TITLE: Role Of Buddhism And Saivism In The Formation Of Sree Narayana Guru's Philosophy.
Name of Researcher: Dr. Divya Subran.
Guide: Dr. Sureshkumar.
University: Sree Sankaracharya University of Sanskrit (2017).


TITLE: Re-construction Of Vedanta In Vedanta Sutras Of Sree Narayana Guru.
Name of Researcher: Dr. Amal C. Rajan.
Guide: Dr. B. Chandrika.
University: Sree Sankaracharya University of Sanskrit (2019).
Thesis Link: Shodhganga@INFLIBNET


TITLE: Dimensions And Symbolism Of The Temple Installations Of Sree Narayana Guru.
Name of Researcher: Dr. P. R. Prathibha.
Guide: Dr. V. Satheesh.
University: University of Kerala (2021).


TITLE: Sree Narayana Guru Charithrathilum Jeevacharithrangalilum - Analysis based on the works by Kottukoyikkal Velayudhan, Moorkoth Kumaran and M.K.Sanoo.
Name of Researcher: Dr. V. Rema.
Guide: Dr. Vijayalayam Jayakumar.
University: University of Kerala (2018).


TITLE: Sree Narayana Guruvinte Krithikalile Boudhikathayum Vaigyanikathayum.
Name of Researcher: K. V. Jaya Vijayan.
Guide: Dr. Vijayalayam Jayakumar.
University: University of Kerala (Submitted for approval).


TITLE: Concept Of God In The Philosophy Of Sree Narayana Guru.
Name of Researcher: Dr. Betty Sunny.
Guide: Dr. S. Omana.
University: University of Kerala (2021).



Ph.Ds On Sree Narayana Guru And Allied Fields

TITLE: A Critical Study Of Structuralism And Dialectics In Nataraja Guru's Writings.
Name of Researcher: Dr. P. V. Unnikrishnan.
Guide: Prof. E.I. Warreir
University: University of Calicut (1980).
Publishing Details: Published as book "Philosophy And Geodialectics" first by Dept. of Philosophy, Calicut University and now by D. K. Printworld, New Delhi.


TITLE: Change And Continuity In The Religious Life Of Ezhavas Of South Travancore.
Name of Researcher: Rev. Dr. Theodosius Mar Thoma Metropolitan.
Guide: Dr. Paul Younger and Dr. John Arappura.
University: McMaster University, Hamilton, Canada (1987).
Publishing Details: Published as a book "Paarambaryavum Naveekarnavum Sreenarayana Guruvinte Darshanathil - Murukkumpuzhayude Paschathalathil" by D. C. Books.
Thesis Link: McMaster Institutional Repository


TITLE: Contributions By Vivekodayam Magazine Towards Social & Cultural Renaissance Of Kerala (Malayalam).
Name of Researcher: Dr. Usha Balakrishnan.
Guide: Dr. Shoranur Karthikeyan.
University: University of Calicut (1994).


TITLE: Sahodaran Ayyappan And His Role In The Process Of Political Modernisation In Kerala.
Name of Researcher: Dr. N. Vinayakumar.
Guide: Dr. P. Vijayaraghavan.
University: University of Kerala (2002).


TITLE: Sree Narayana Dharma Sanghom - Its Socio-Spiritual Mission.
Name of Researcher: Dr. C. Meera.
Guide: Dr. B. Sobhanan.
University: University of Kerala (2004).


TITLE: A Study Of Sri Narayana Guru Movement In The Literature Of Nitya Chaitanya Yati.
Name of Researcher: Fr. (Dr.) George Thadathil.
Guide: Dr. Felix Wilfred.
University: University of Madras (2007).
Publishing Details: Published as a book "Vision From The Margin" by Asia Trading Corporation, Bangalore.


TITLE: Transition Of Ezhavas In Travancore : Interpreting T. K. Madhavan.
Name of Researcher: Dr. M. M. Khan.
Guide: Dr. Sharafudin.
University: University of Kerala (2009).


TITLE: A Study Of Nataraja Guru's Interpretation Of The Darsanamala Of Sree Narayana Guru.
Name of Researcher: Dr. Sureshkumar P. T.
Guide: Vasantha M.
University: Sree Sankaracharya University of Sanskrit (2009).
Thesis Link: Shodhganga@INFLIBNET


TITLE: Nitya Chaitanya Yati's Views On Literature - A Critical Study.
Name of Researcher: Dr. K. P. Sheeja.
Guide: Dr. T. N. Satheesan.
University: Aligarh Muslim University - Dept. of Urdu (2012).
Thesis Link: AMU Repository


TITLE: Social Mobility Among Ezhavas Of Kerala.
Name of Researcher: Dr. Nandakumar.
Guide: Dr. V. Satheesh.
University: University of Kerala (2018).


TITLE: Exploring the Inner Meanings - A Study of Nithya Chaithanya Yati's Literary Criticism.
Name of Researcher: Praseetha K. P.
Guide: Dr. P. K. Kusalakumari
University: Kannur University (2019).
Thesis Link: Shodhganga@INFLIBNET